Youth Connect​
​
Youth Connect is a "one stop shopping" website that organizes the services in Perth and Huron Counties that are available to youth and gives contact and link information.

Huron Perth Crisis Intervention Program
​The Huron Perth Crisis Intervention Program provides a hotline number that a student or adult experiencing a mental health crisis can call in order to receive timely access to emergency mental health services.
Call 519-274-8000 or 1-888-829-7484
​
​Huron Perth Centre
​The Huron-Perth Centre for Children and Youth is an accredited community-based children's mental health centre. They provide assessment and treatment services for a wide range of mental health concerns for children and youth up to their 18th birthday.​
Drop in times are on Tuesdays from 9:00 a.m. – 11:30 a.m. … no appointment required.
You can also call 519-273-3373 to speak to someone immediately (Timely Access Program) who will assess the urgency with which you will be seen.
We have a counsellor from the Huron Perth Centre that works in our school with students who are referred to him. His name is Scott Fisher. A referral to Scott can be made through your guidance counsellor.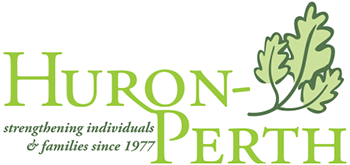 ​
Choices for Change
Choices for Change is a charitable organization that provides services, resources, and support to students who are struggling with an addiction or to students who are struggling with supporting a loved one who is struggling with addiction.
Leanna Hendriks is the Choices for Change counsellor at St. Michael. She is in the school on Wednesdays. A referral to Leanna can be made by any member of our student services team.
Choices for Change can be reach at 519-271-6730 or 1-877-218-0077.

​
Children's Aid Society – Huron Perth
Huron Perth Children's Aid Society advocates for and protects children's rights, by promoting the best interests, protection and wellbeing of children under the age of sixteen. If you know of a child under the age of sixteen that is in need of protection, the Children's Aid Society can be of great assistance.
The office can be reached at (519) 271-5290 or 1-800-668-5094​.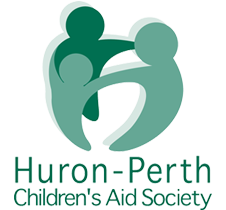 ​
​Family Services Perth – Huron
​Family Services Perth-Huron offers a wide range of services that provide solutions to meet the changing needs of families and individuals: counselling for individuals, youth, couples and families, family Supports for children and adults with special needs and their caregivers, hospice, credit counselling/financial fitness​.
The office can be reached at 519-273-1020 or 1-800-268-0903​.

​
​Perth Shelterlink
Perth Shelterlink can provide emergency, temporary housing to students who are without a place to live or stay.​ ​
Call 519-272-2294 or 1-888-829-7484
The Local Community Food Centre​​
​The Local offer free community meals. They also source, store, and distribute mostly local, mostly fresh, health food to over 65 community organizations that feed those in needs.
The Local Community Food Centre is located at 612 Erie Street in Stratford. You can reach them by calling 519-508-3663.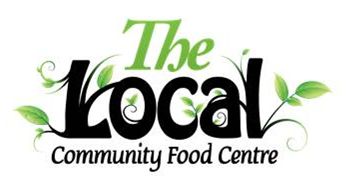 ​
School Resource Police Officer
​All secondary schools in Stratford have access to a school resource officer. His name is Constable Nick Keating. Officer Keating is available for classroom presentations, proactive and preventative conversations, and other police duties, as required. He is a valuable resource to our students and school community. ​
Call 519-271-4​147, x177​
​​
Mind your Mind
"mindyourmind exists in the space where mental health, wellness, engagement and technology meet. We work with young people aged 14-29 to co-create interactive tools and innovative resources to build capacity and resilience."
​

​
Kids Help Phone
​
​Kids Help Phone is a 24/7 counselling and information hotline service for youth. There is also a website that can help students with questions or concerns. While is it always a good idea to seek help from supports around you, sometimes an anonymous phone call is a good place to start. ​​
​
​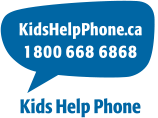 Family Health Teams
Family health teams have access to a variety of services including physicians, nurses, nurse practionners, nutritionists, counsellors, and other medical professionals. When a student is struggling, often an appointment with the family health ​team might be a great place to start.
​O'Loane Medical Clinic – 700 O'Loane Avenue – Stratford, ON – 519-273-1060
Avon Family Medicine Centre – 511 Huron Street -Stratford, ON – 519-508-1212​
​
Jenny Trout Centre​ – 342 Erie Street – Stratford, ON – 519-273-7017
​
​268 Maiden Lane, Box 1120 – St Marys, ON – 519–284–3450
​
​
​Optimism Place
​Optimism Place is Perth County's only women's shelter. Since 1983, we've been a safe refuge for women and children experiencing domestic abuse.​
Crisis Line: 519-271-5550
Toll free: 1-800-265-8598​
​

​Emily Murphy Centre
​The Emily Murphy Centre is a Second Stage Housing facility located in Stratford, Ontario. We were established in 1989 to serve abused women, with or without children, in Perth County and surrounding area. We also operate the Supervised Access Programs for Huron and Perth Counties.​
​Call: (519) 273-7350 Toll-Free: 1-888-826-8117